If you're thinking about adding usable space to your home, turn to your unfinished basement before building a new addition. Many homes are equipped with basements, but few homeowners utilize them as anything other than a storage space.
Frequently, basements serve as a natural extension of the home due to their proximity to the main living space. Repurposing your basement into a finished space also increases the value of your home.
MAXIMIZE AND ADAPT YOUR SPACE
If your home already has a basement, finished or unfinished, your job is halfway done. Transforming that space to maximize not only your home's value, but its utility will lead you to love your home even more.
Another way to maximize your basement is to adapt it to your needs as time goes on. Many parents with children turn their basements into play areas and change the basement into an entertainment center or hangout space as the children grow up.
An open-concept layout is best for easy transformation and versatility.
COMMON BASEMENT LAYOUTS
There's pretty much nothing you can't do with a basement, although we don't recommend trying to install a greenhouse down there.
The most popular concept tends to be an extension of the living area upstairs. Entertainment areas, like an additional family room with a kitchenette, are fun and functional, allowing for an additional place for family and friends to gather.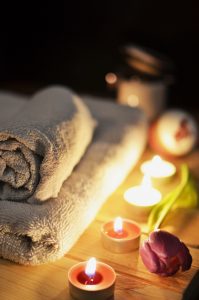 Other homeowners turn their basements into an oasis that serves a purpose that's decidedly separate from the rest of the home. Examples include home offices to separate oneself from the distractions, gyms, and luxurious bathrooms/spas.
You'll also find man (and women) caves in high demand, as both men and women seek to have their own distinct portion of the house. Mancaves tend to stay the course of large entertainment centers with beer fridges or workshops.
Women-caves are a relatively new concept, but many women have repurposed basements to hold their craft supplies, act as a reading nook, or have a wine bar.
One final basement concept to mention is the in-law suite. Many families with older parents have started to transform their basements into light, fully-functional apartments so parents or in-laws can move in to be closer to the family.
As you can see, there are many ways to maximize the value and enjoyment of your home. Be creative with your basement concept; there's no one true way to design it or use it.