If you have an unfinished basement, or a finished one that simply needs an upgrade, than you can turn to Durham Basements.  We're a full-service contractor, and can handle any basement renovation project you have, no matter how large or how small.  However you want to use your space, we can help.
The basement is often an underutilized space in the home.  Many people simply use it for storage or simply ignore it entirely, because they fear renovating it into a functional, livable space will be stressful, expensive and time-consuming.  Nothing could be further from the truth!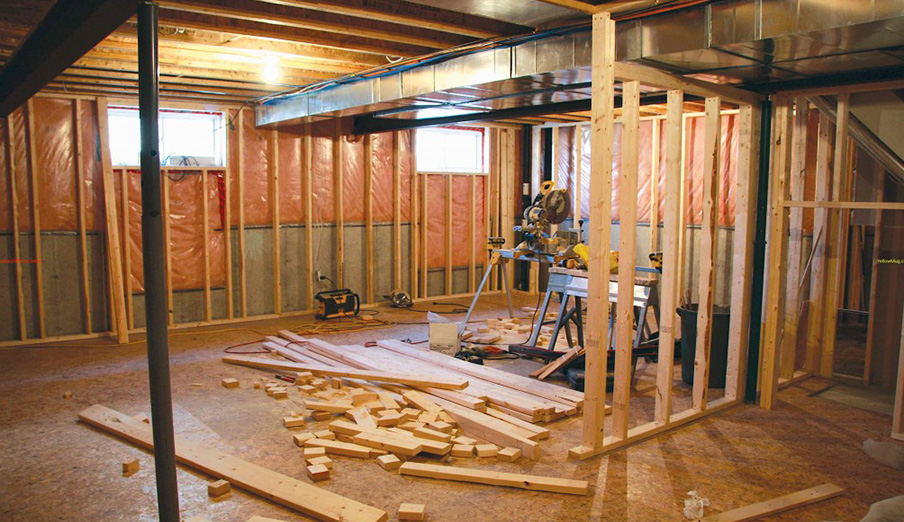 Adam and Gill Lowenberg and our crew have over 70 combined years of experience in renovations and basement work.  Durham Basements is a fully insured, licensed and accredited business, devoted to ensuring that you get precisely the basement you want, and nothing you don't want.
We're not out to sell you a pre-determined solution or your basement.  We're a full-service basement renovating company, so we can handle any ideas you have.  We listen to you, providing our expert advice and working with you to figure the best way to make your basement goals both attainable and affordable.
Our primary goal is to deliver beautiful results that will thrill our customers.  We want to make your basement renovation a happy, stress-free experience.  We know it can be inconvenient at times to have work done on your home, and we take every step possible to eliminate the disruption, noise and debris from the project.  This is your home first and foremost, and we will treat it with all the respect you do.
What matters to us is the highest-quality results.  We make sure every last detail is done correctly, ensuring you the best basement possible.  We'll use all of our years of experience to make sure that you are always satisfied with all the work we perform.
Since 2004, we've been committed to providing the Greater Toronto Area with the greatest basement renovation service possible at the most competitive prices.  Contact us today, and learn what we can do for you!