There are a number of major benefits installing a basement bathroom can bring you.  Durham Basements is proud to offer the Greater Toronto Area with the best basement bathroom renovation, remodeling and finishing services around!
A bathroom in the basement spells convenience.  Whenever you add an extra bathroom to a home, you're making the hassle of shared bathrooms that much simpler.  A basement bathroom makes a perfect guest bathroom, either for parties or for overnight or long-term guests.  It means people do not need to invade the privacy of an upstairs bathroom, and no need to trudge up and down steps when nature calls.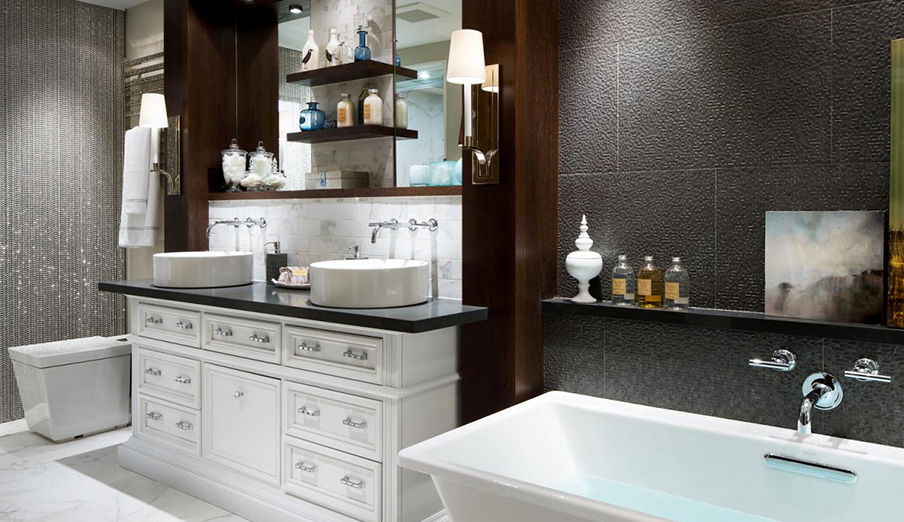 A basement bathroom is a key part of making your basement a comfortable living space – that will increase the market value of your home, significantly.  If you ever look to sell your home, a basement bathroom can be a major selling point.  It taking that wasted space and giving it a function.  Even just a half-bath makes your basement far more versatile as a living space.
Adam and Gill Lowenberg and our crew have over 70 combined years of experience in renovations and basement work.  Durham Basements is a fully insured, licensed and accredited business, devoted to ensuring that you get precisely the basement you want, and nothing you don't want.
We're fully trained and experienced working with all the plumbing, wiring and ventilation systems needed to make a functional basement bathroom.  Our professionals will work with you to ensure that every step of your basement renovation is performed to your standards.
What matters to us is the highest-quality results.  We make sure every last detail is done correctly, ensuring you the best basement possible.  We'll use all of our years of experience to make sure that you are always satisfied with all the work we perform.
Since 2004, we've been committed to providing the Greater Toronto Area with the greatest basement renovation service possible at the most competitive prices.  Contact us today, and learn what we can do for you!