You don't really notice your drywall until you need it.  It's in essentially every room of your home, and as long as it's working properly, you pay it no mind.  Then, the issues come – it cracks or puffs up.  Your unfinished basement floods, and now you have major issues.  Whether you're adding drywall to an unfinished basement or replacing drywall in a finished one, Durham Basements is your top choice in the Greater Toronto Area.
With over 70 years of combined experience, Adam and Gil Lowenberg and their crew are the basement drywall experts.  We're fully insured, licensed and accredited, and are dedicated to ensuring you get the best-quality work at the most affordable prices.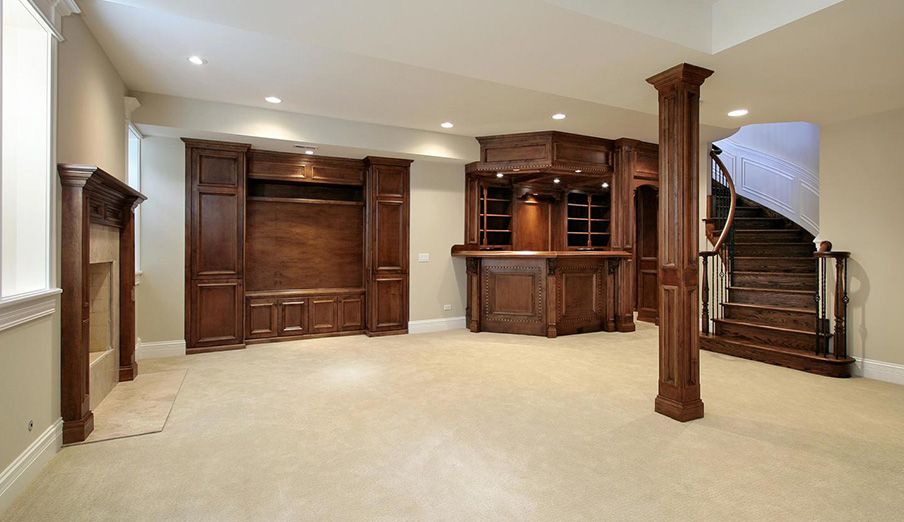 When it comes to your basement drywall, you want to hire a professional with the necessary experience to ensure the job is done right the first time around.  Our expert crew are the best at installing, repairing, patching, fixing and replacing drywall, as well as matching textures on drywall finishes.  We can handle finishing an entire basement as part of a home remodeling project, or repair existing drywall that has suffered water damage, cracks and dents, punctures or just general wear and tear.
Here in Ontario, basements most often flood when the snows melt and in the ensuing rain – it can overload your home's ability to handle the excess water.  That could cause water damage to your basement, your drywall and your flooring.  Durham Basements is your top choice for basement renovation services; we'll help recover and restore your basement and install drywall so it won't happen again.
We work closely with you, to meet your needs and goals for your basement.  It's important to us that we complete your project on schedule and with the attention to detail that you require.  We treat your home as if it were our own, and guarantee the highest level of professionalism and results.
For more information on the high-quality drywall services we offer, or to inquire about our basement renovation services, call Durham Basements today.  We're looking forward to hearing from you, to help make your basement dreams a reality.