Installing a basement kitchen is a great way to add more functional space to your home.  Durham Basements is proud to offer the best basement kitchen renovation and installation services the Greater Toronto Area has to offer!
A basement kitchen is perfect for entertaining – it provides an area, separate from the main floor of your house, for large groupings of people and food.  If you regularly have large number of guests over, a finished basement is a great place to socialize and have a good time – and a basement kitchen means no trudging up and down steps with plates of food!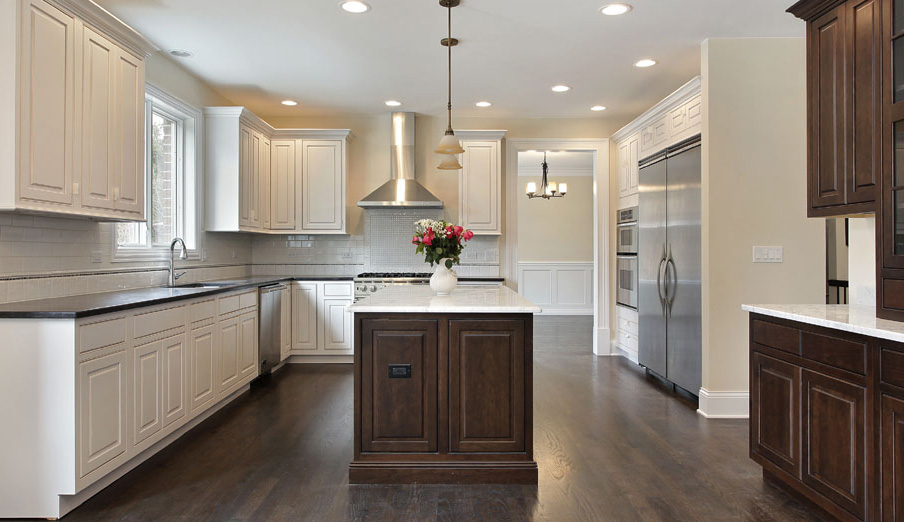 A basement kitchen or kitchenette also allows you to prepare separate meals, or larger meals for special occasions – two kitchens means more room.  It can also be a benefit if you have long-term guests or lodgers.  It's great for running a noisy dishwasher or other appliances when others are asleep, as the basement is isolated from the rest of the home.  There's no end to the benefits a basement kitchen can bring you!
A basement renovation is a great way to expand the space of your home – you have the extra space; why waste it with an unfinished room?  The design options for your basement remodel are nearly endless, and the professionals at Durham Basements can help make your dreams a reality.
Adam and Gill Lowenberg and our crew have over 70 combined years of experience in renovations and basement work.  Durham Basements is a fully insured, licensed and accredited business, devoted to ensuring that you get precisely the basement you want, and nothing you don't want.
What matters to us is the highest-quality results.  We make sure every last detail is done correctly, ensuring you the best basement possible.  We'll use all of our years of experience to make sure that you are always satisfied with all the work we perform.
Since 2004, we've been committed to providing the Greater Toronto Area with the greatest basement renovation service possible at the most competitive prices.  Contact us today, and learn what we can do for you!