Spring means it's time to finally shake off those winter blues and start on those home improvement projects that you've been stewing over.
If you've ever considered adding a bathroom to your basement, there are many reasons  to contemplate it this year. More often, people are thinking of their basements as a natural extension of their home while also keeping it as a separate quiet space or alcove for family members. Not to mention, it adds significant value to your home.
Here are some top basement bathroom trends for 2017 to inspire you:
Roomy Walk-in Showers
We understand not everyone has a large space to dedicate to a basement bathroom, but walk-in showers continue to be ideal for any space you have for your basement bathroom.
No matter the size, expect luxurious trends for walk-in showers in 2017, complete with rain shower heads, elegant tiling, and, in some cases, steam shower settings to give it a true spa feel.
Mosaic Tile
This one's big. Mosaic tile walls and floors have made their move to replace the painted or wallpapered accent wall that you traditionally find in a bathroom. And the mosaic doesn't have to be restricted to one wall; you can extend the mosaic all the way around the bathroom or even have it spill onto the floor.
The mosaic tile trend is a unique and expressive way to add your personality to a bathroom and enhance your color scheme. You'll see many colorful and geometric designs in wall and floor mosaics.
Bright & Light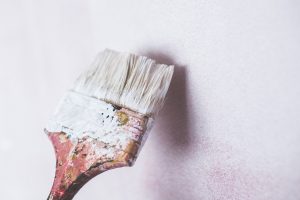 Speaking of color, bright and light will continue to be a huge trend for 2017 in basement bathrooms. Completely understandable given you want to maximize the amount of light coming into the small, dark space.
The key for this trend will be to maximize light while using neutral and "organic colors," i.e. colors that occur in nature. So be on the lookout for mattes and light neutrals which will play well with wood (also organic) and grays.
Modern Aesthetics
Modern, minimalist bathroom features are nothing new in the bathroom design world, but they're certainly a part of a trend that will be around for a while. You'll see clean lines for most lighting fixtures and cabinet hardware.
You'll also see a particular focus on minimalism for smaller spaces as homeowners try to maximize their basement bathroom space. These minimalist features partner well with the bold geometric patterns that we mentioned above.
Did you see anything that we missed? Let us know your thoughts in the comments below!